Late at night Clark Street is sometimes quite lovely. Here, an El train zooms over Clark underneath a full moon.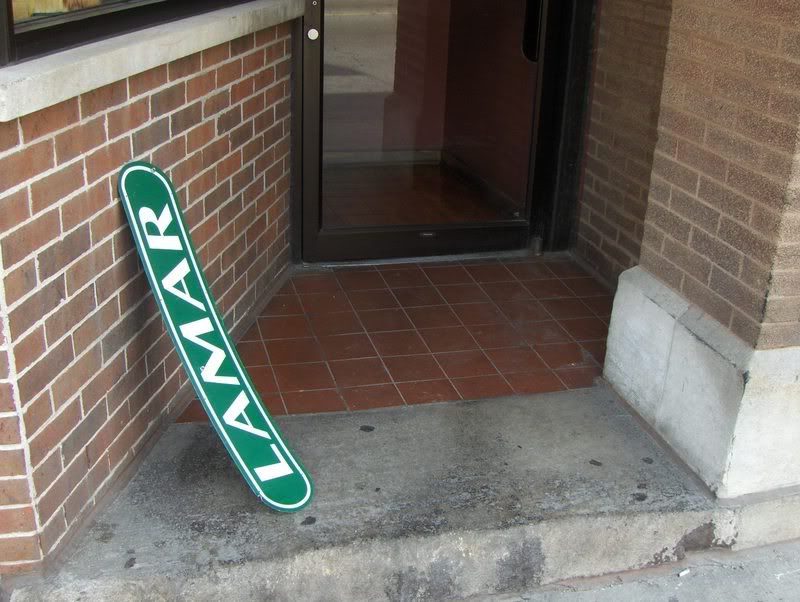 Weird sign stolen from somewhere and deposited in the lobby of a japanese restaurant.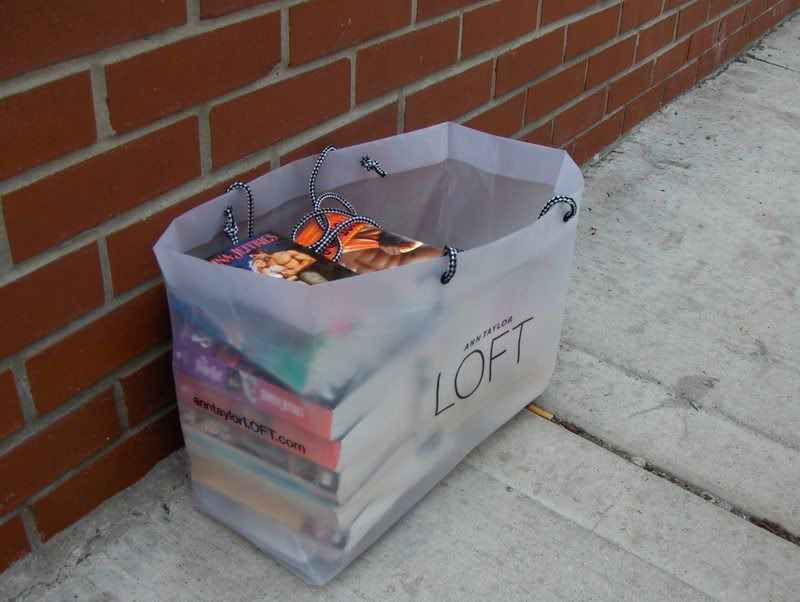 Random, stranded bag of trashy romance novels at Clark & Diversey.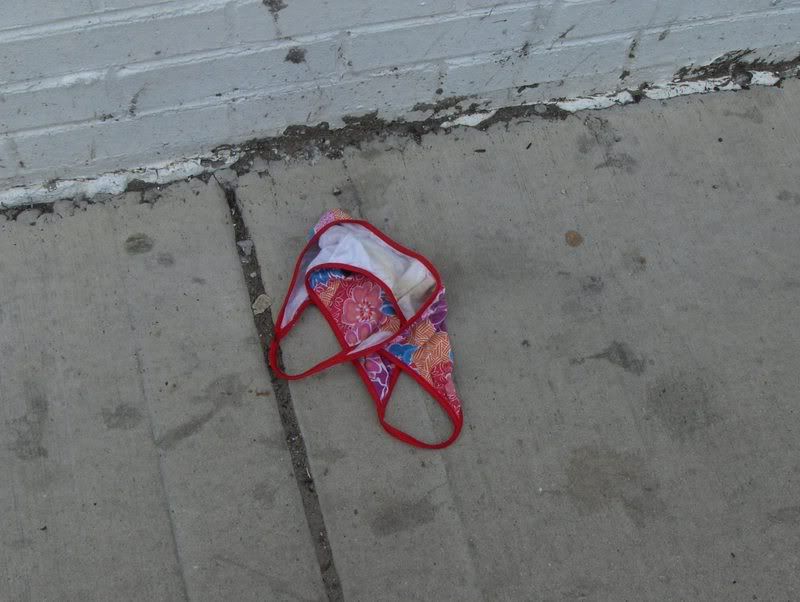 Street Panties!
(BTW, these are not lost new panties. These are not someone's lost laundry. These are someone's panties.)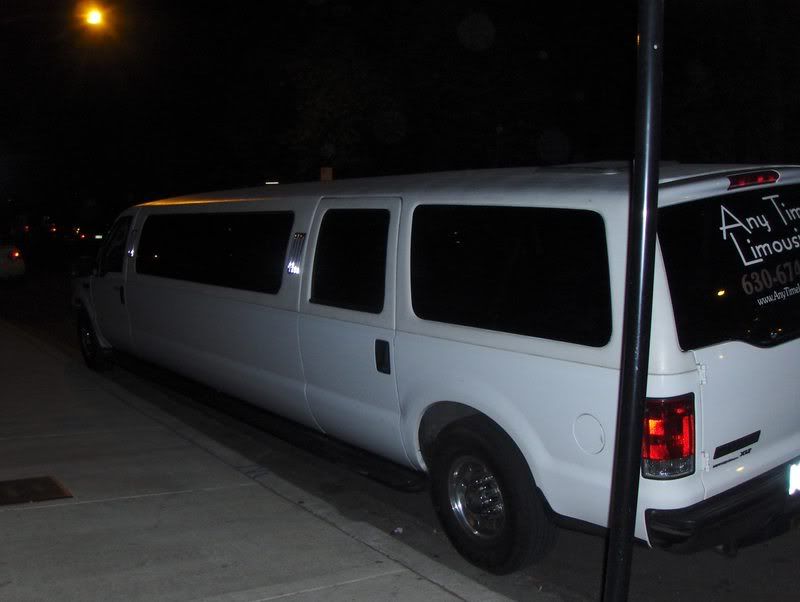 Jagmobile Deluxe.


Nigh-full Solo cup on an Onion box on the street.


Someone does not like getting ticketed.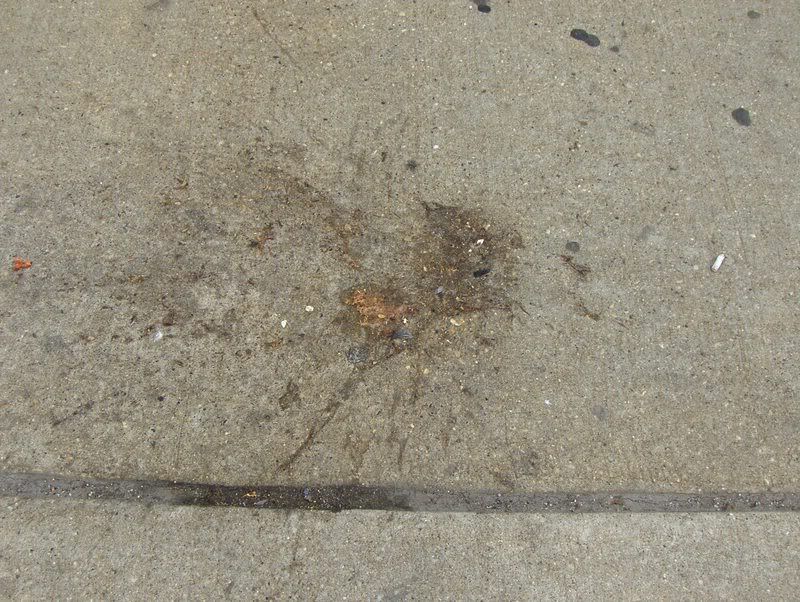 Vomit #1.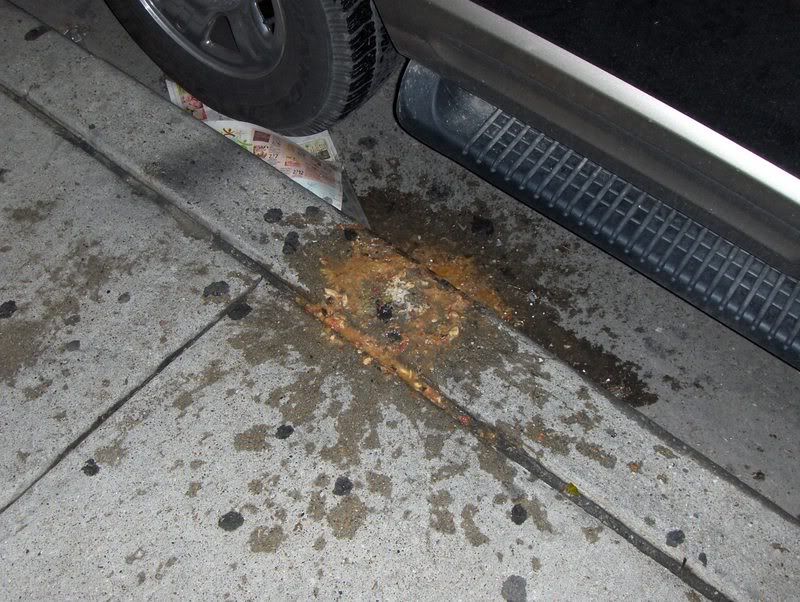 Vomit #2.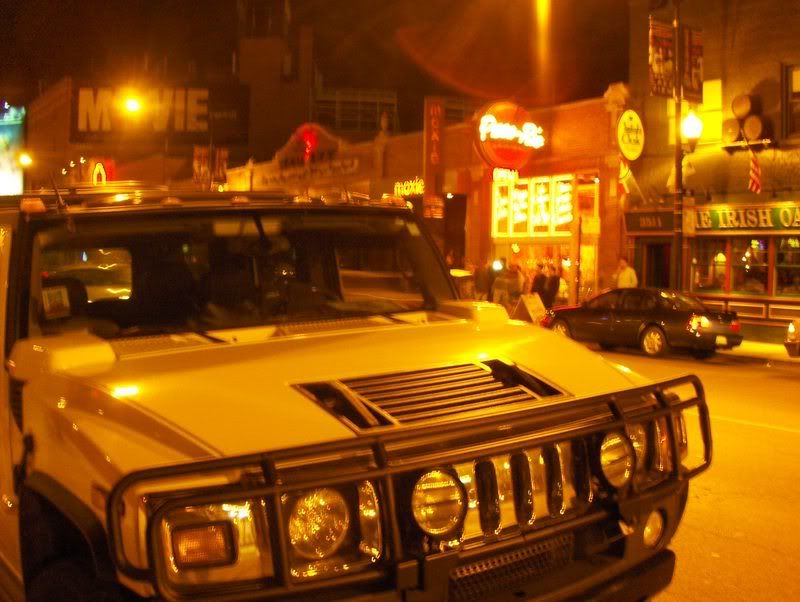 Jagmobile.


Clark Street is deflowered.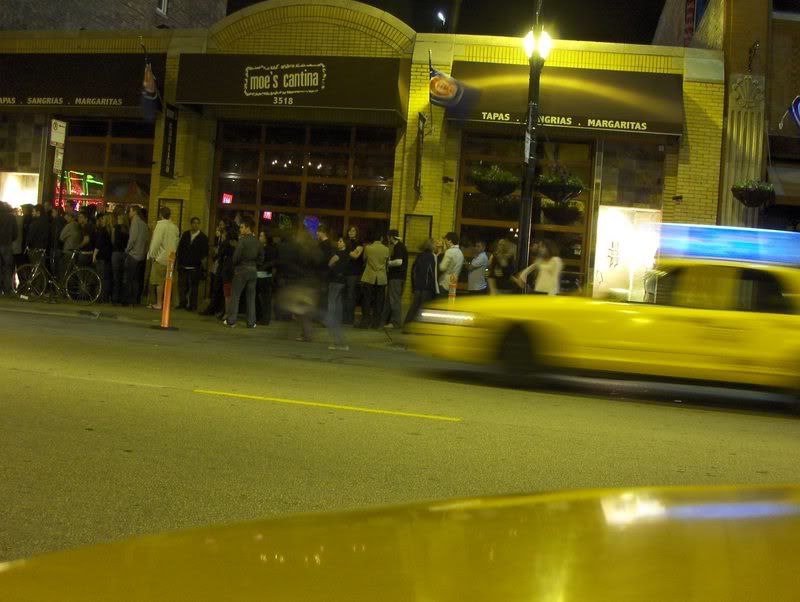 People waiting in line to get into "Moe's Cantina" (Home of the Flamin' Moe?) at 1:15am. They will be kicked out at 1:45am. I don't get it.