Hidden backstage at the brand-new ComedySportz on Belmont.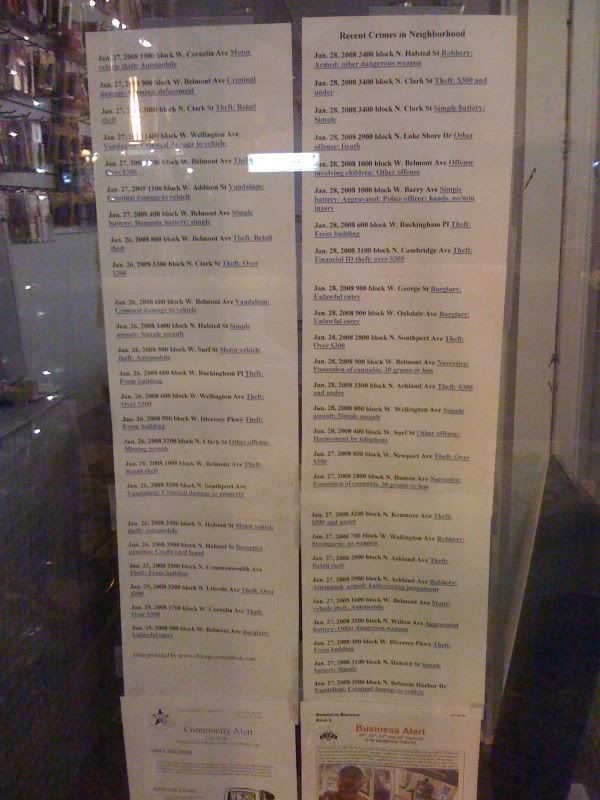 The new personal security store on Belmont & Clark knows what buttons to press... posted on the window? A list of police complaints from the past two weeks.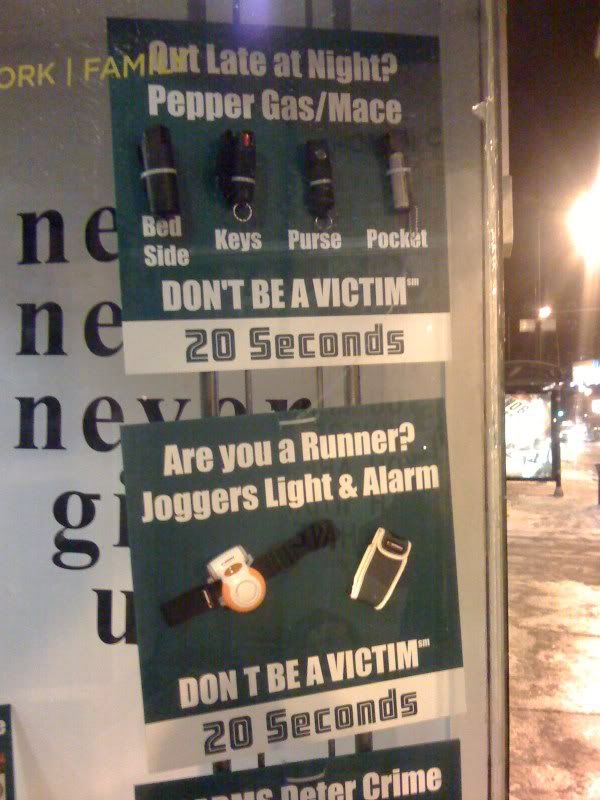 But more to the point...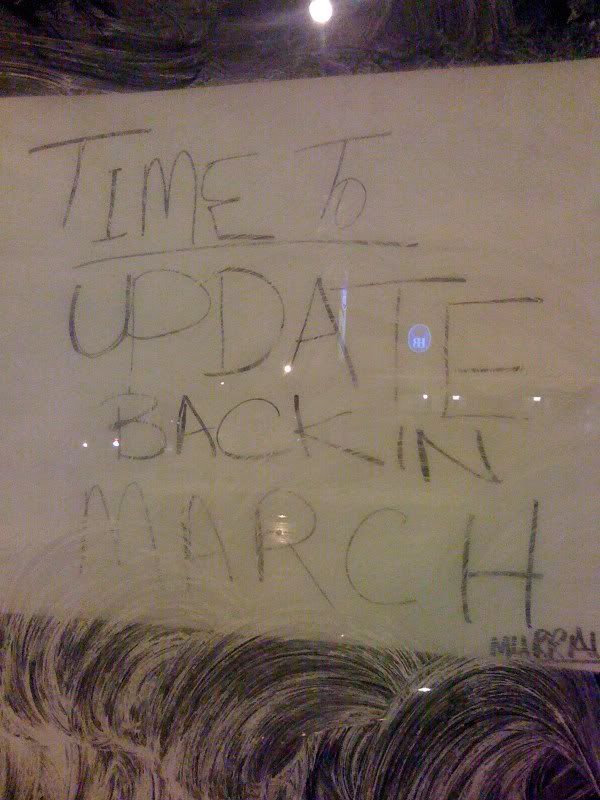 Closed for February.. but which Clark Street business is it?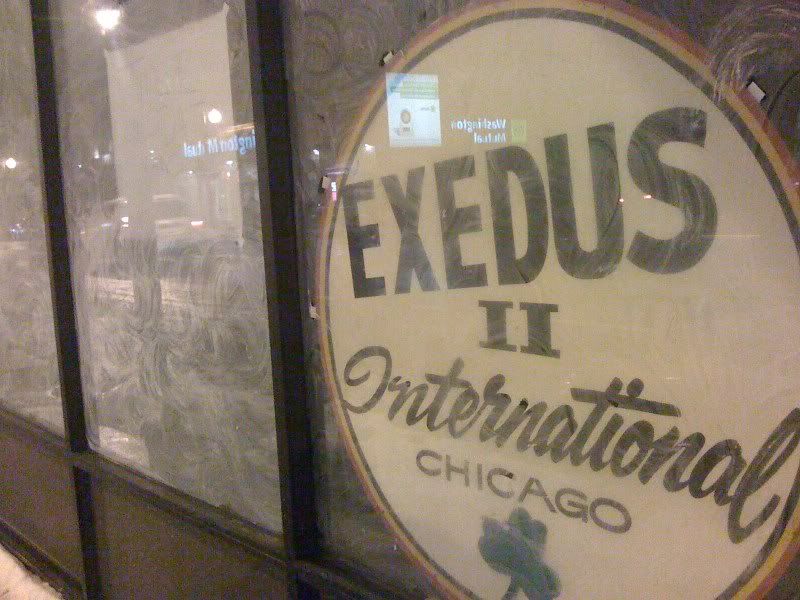 Aw, reggae-less February.
I was once told, as I passed by a group of lady birthday celebrators, that I "had it going on."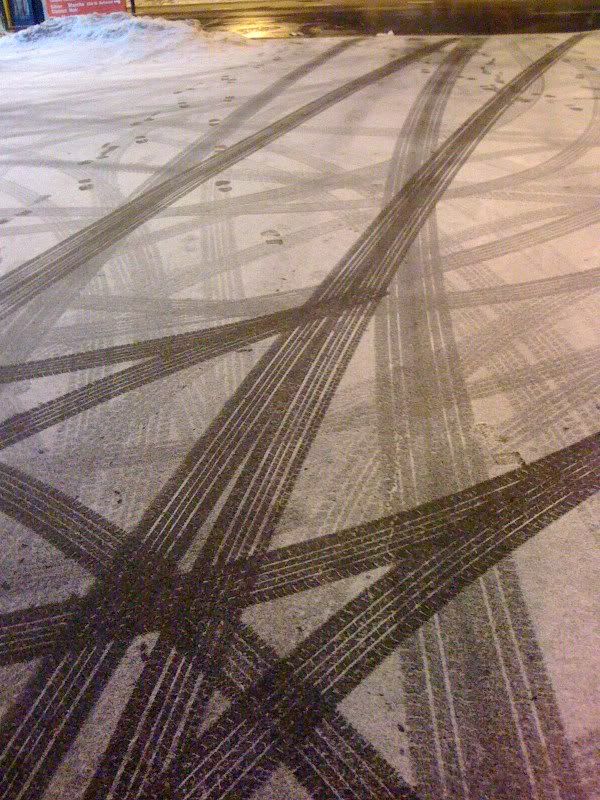 Modern art in the Punkin Donuts parking lot.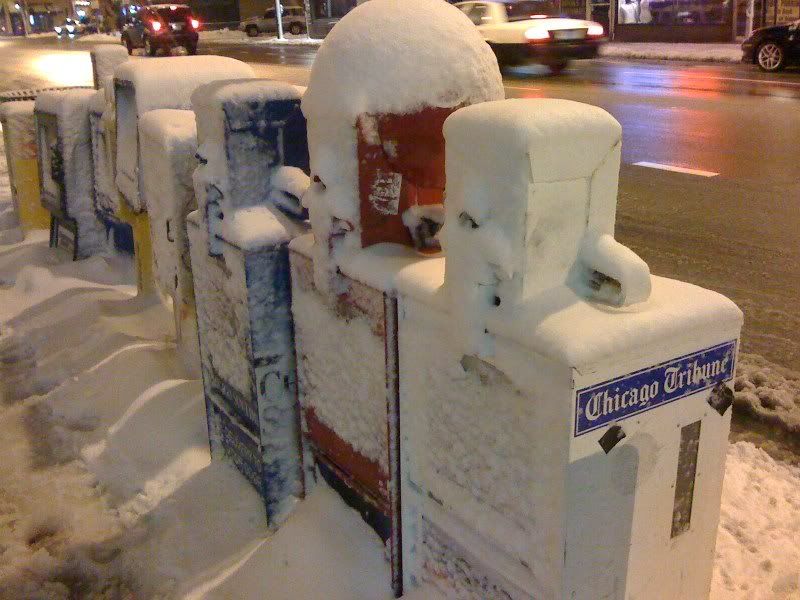 Snow News Day.