St. Patrick's Weekend.
Saturday, March 15, 2008

This first batch of photos were taken BETWEEN noon and 1pm. Repeat: NOON and ONE!!



Buses full of "revelers" begin to show up.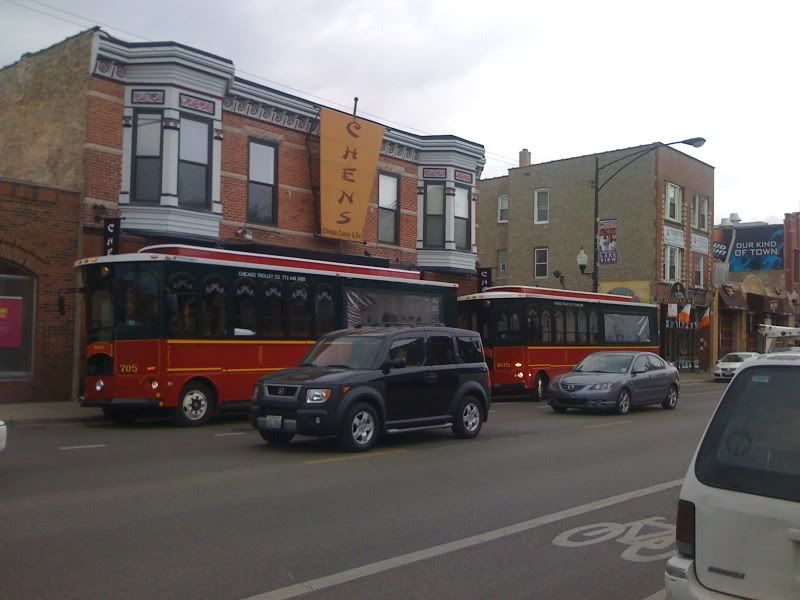 Also, trolleys.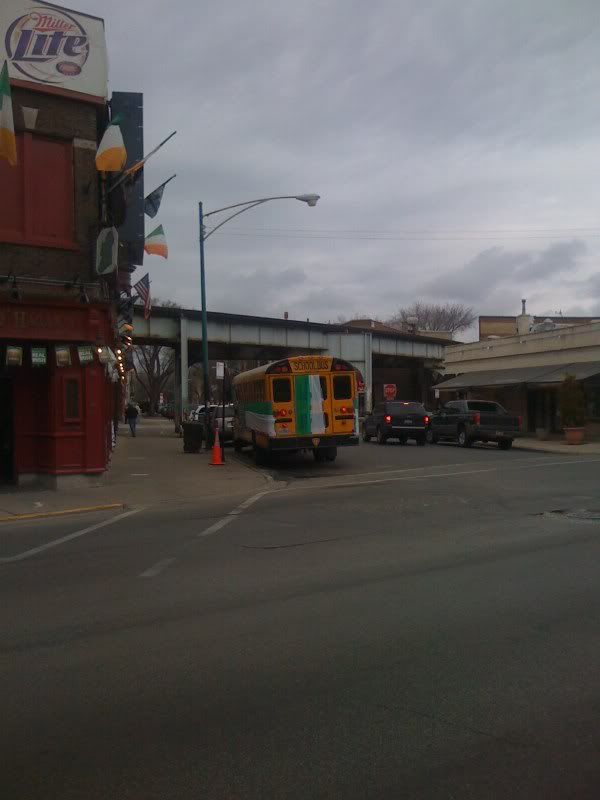 And, schoolbuses.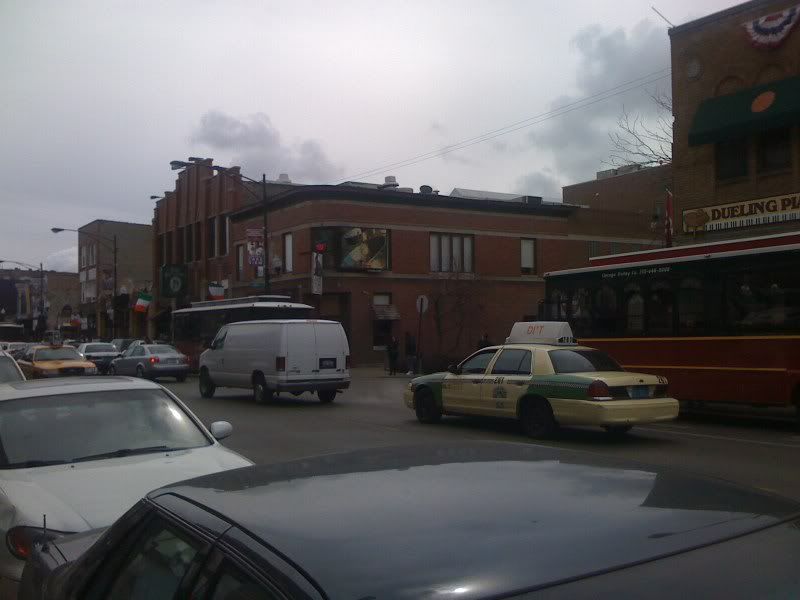 and then two more trolleys.



Again, BEFORE 2pm, a line to get into Barleycorns.


LATER, that night....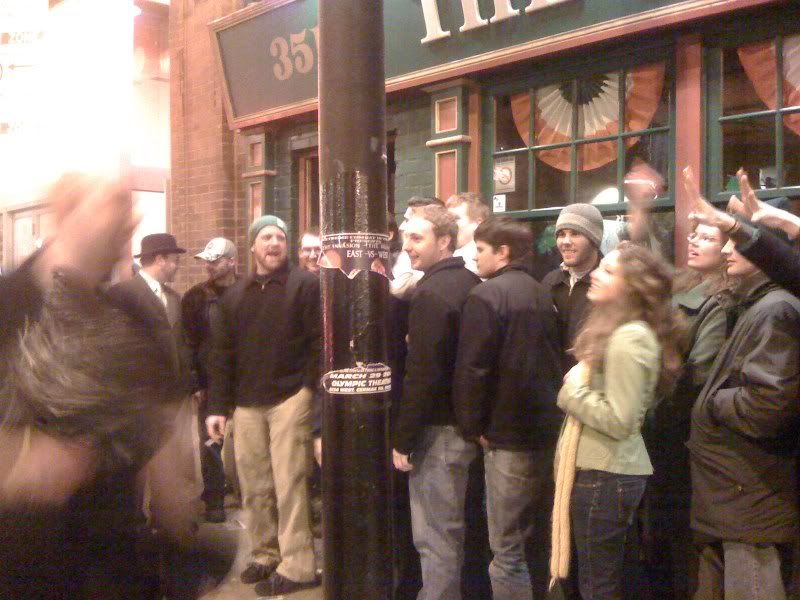 A line to get into the Irish Oak. The blurry gent on the left is throwing free Maker's Mark t-shirts to the line.
BLURRY GUY: T-Shirts! Maker's Mark t-shirts for the hot girls!
HOT GIRLS: Yay!
GUYS AT END OF LINE: HEY! What about the guys freezing out here!
BLURRY GUY: Here's some shirts for the nerds!



Clark is a parking lot between Addison and Sheffield.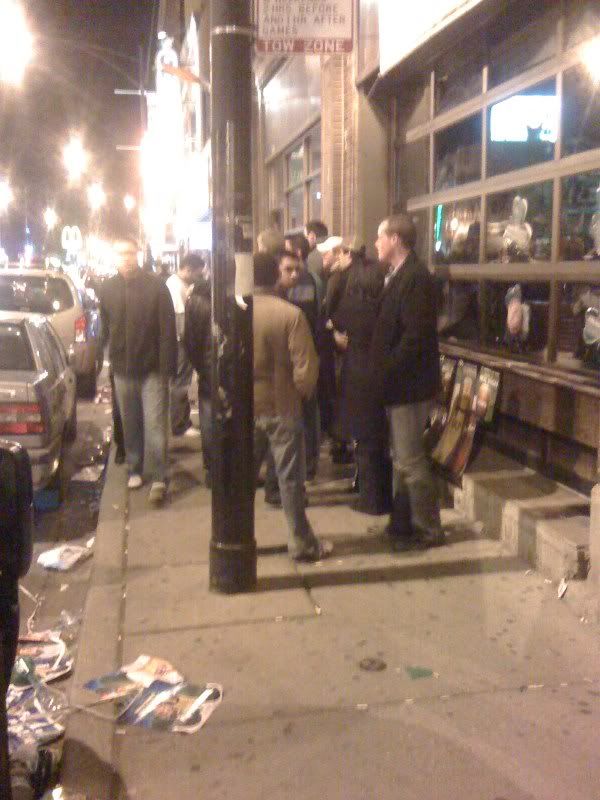 Lines to get into both Mullens and Red Ivy. Lines!


The Next Day... Sunday...




Vomit #1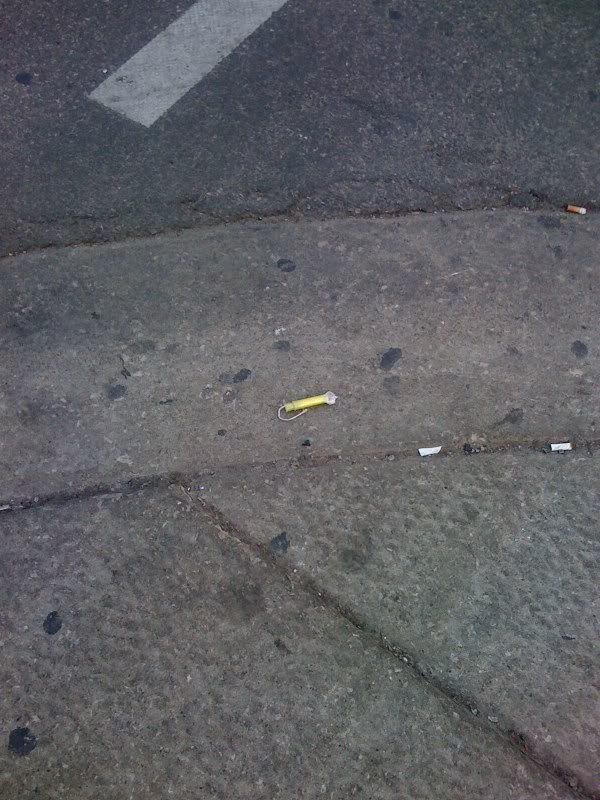 The Dreaded Street Tampon.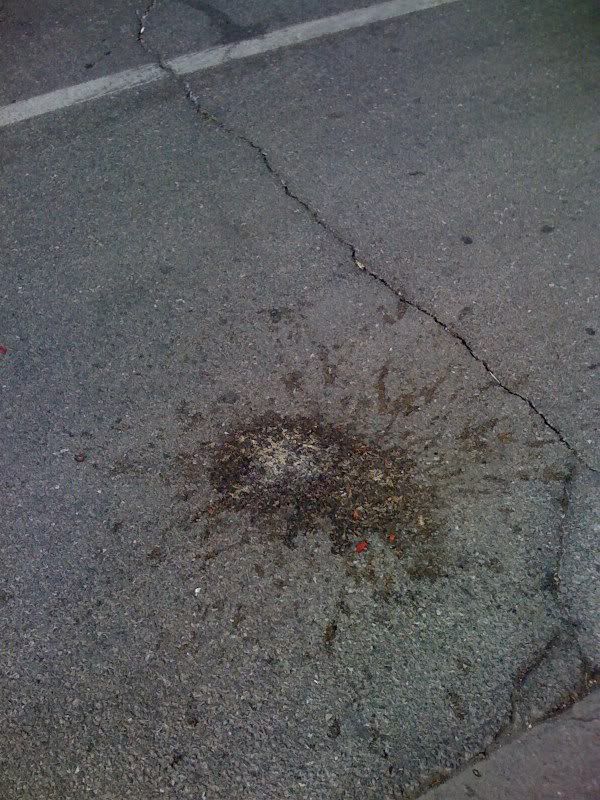 Vomit #2



Weird "If You Catch It, We'll Cook It!" Lobster Game in the middle of an office on Clark.



Discarded pizzas and mound of cigarettes.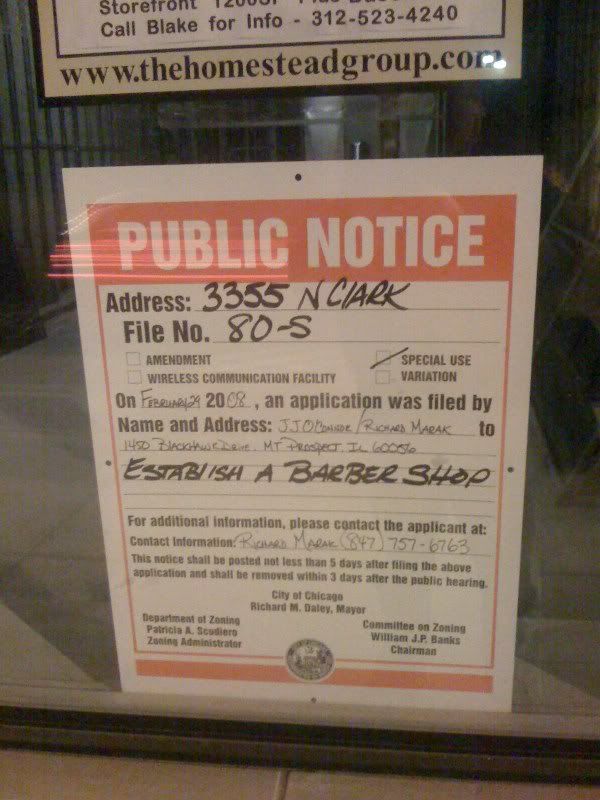 It makes me laugh. It seems like a weird "to-do" list... Buy Milk, Feed Cat, Establish Barbershop.




Vomit #3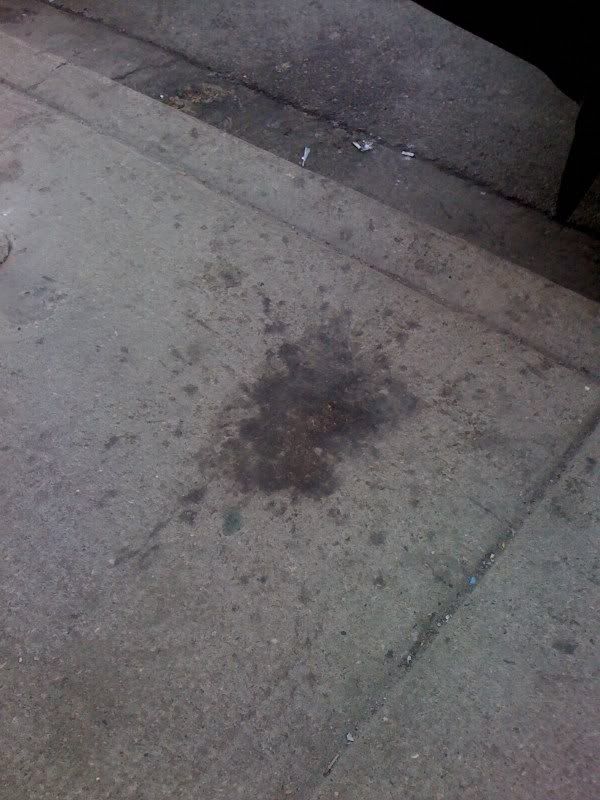 Vomit #4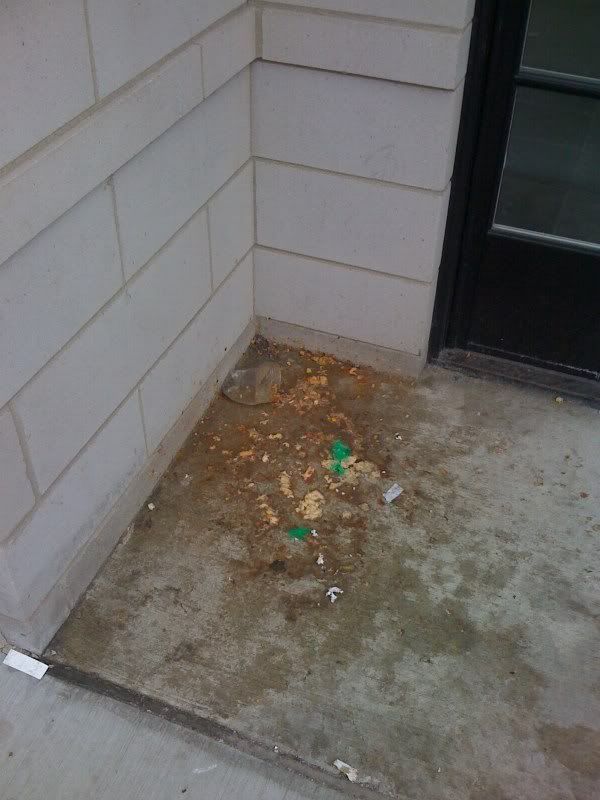 Vomit #5


Vomit #6

Thanks for driving the snakes out of our homeland, Saint Pat!!