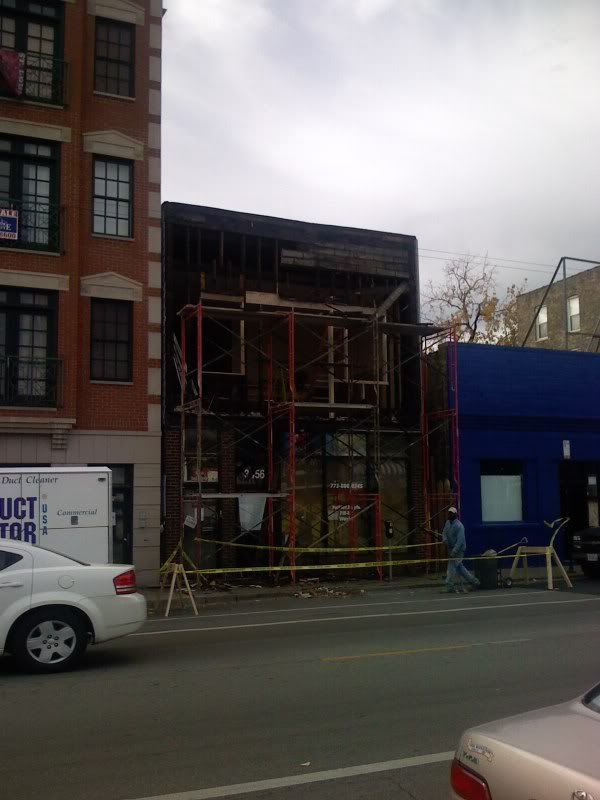 A building gets a deep facelift.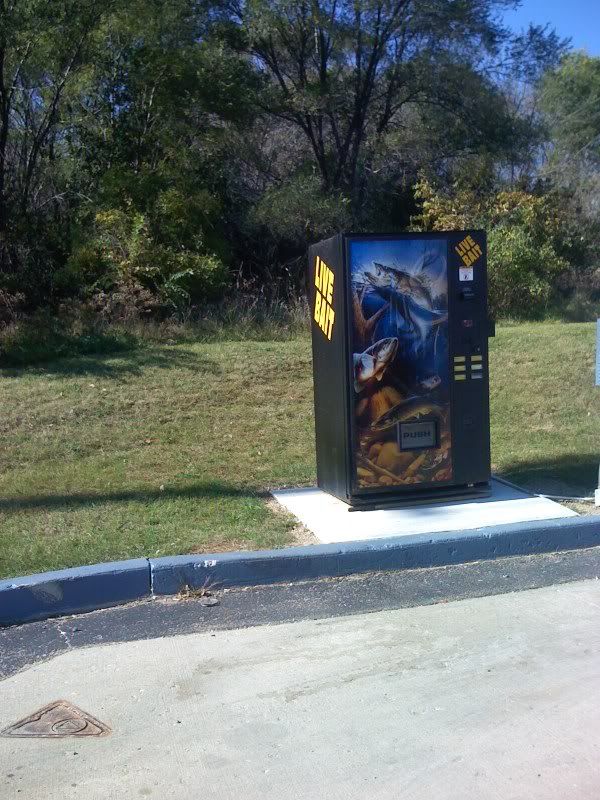 These vending machines litter the highways in Wisconsin. Live Bait! On Clark Street, in Chicago, there's a Live Bait Theater.



Fancy signage for the billion dollar company.



The lamp-posts get fancy, giant snowflakes.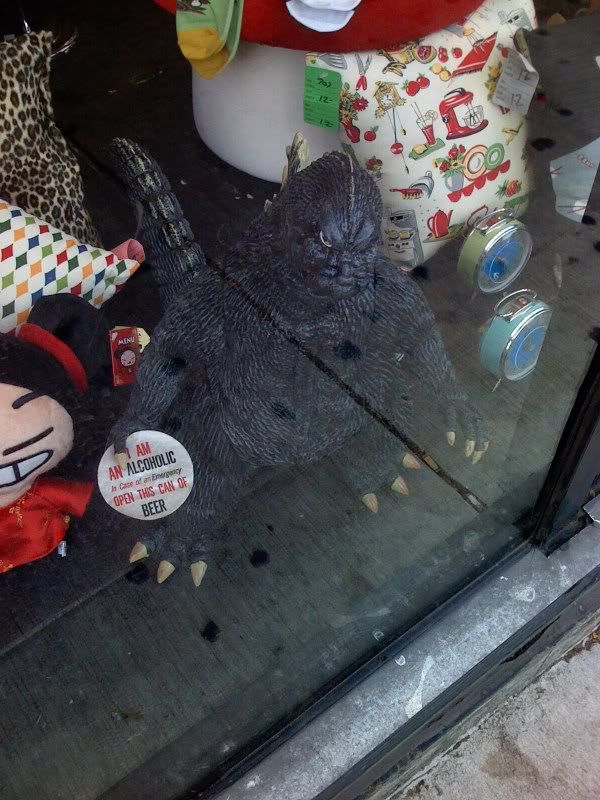 Godzilla has a drinking problem.



This picture makes me cry.



Lost boots.