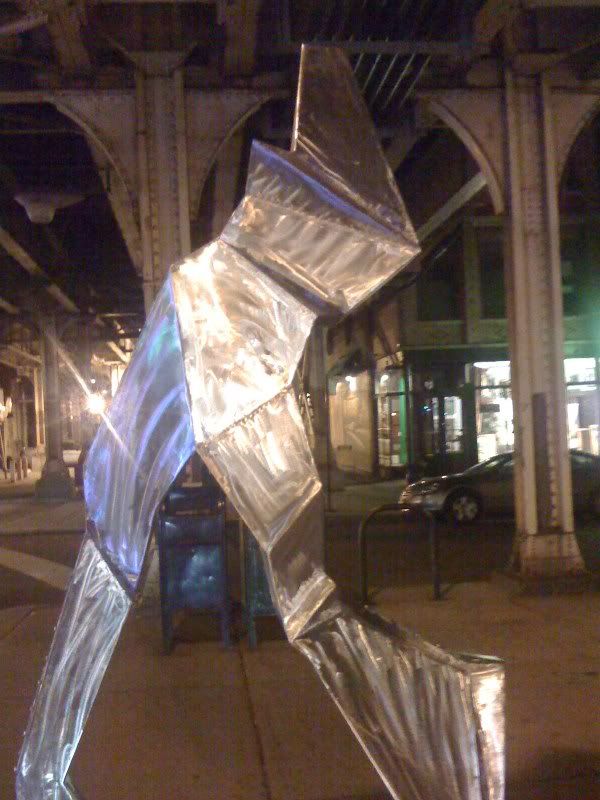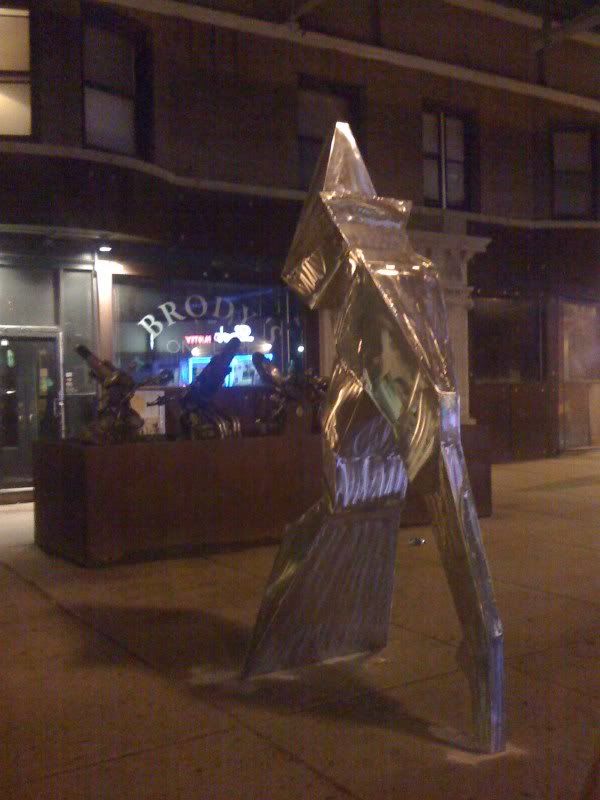 More urban blight on the corner of Roscoe and Clark. To Whomever is responsible for the "wolfmetal" sculpture: why not remove the awful motorcycles first? The corner is becoming a salute to rust.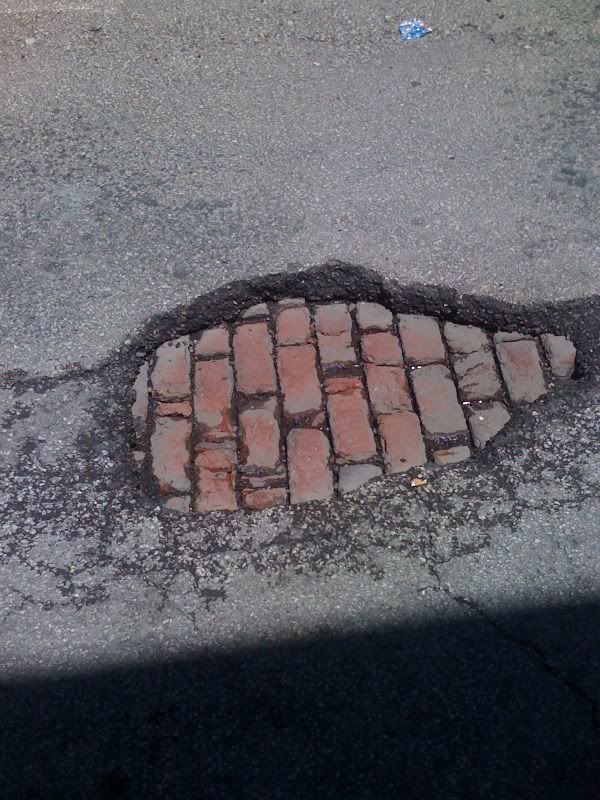 On a sidestreet... hidden cobblestone beneath the asphalt.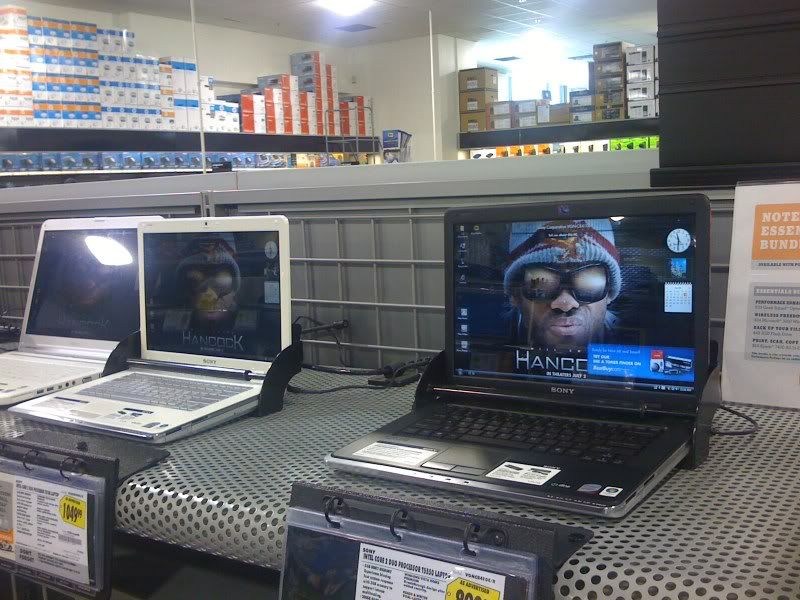 One of the weirdest promo tie-ins ever. All the desktops at Best Buy have a "Hancock" picture.



Einstein Bagels gets a makeover.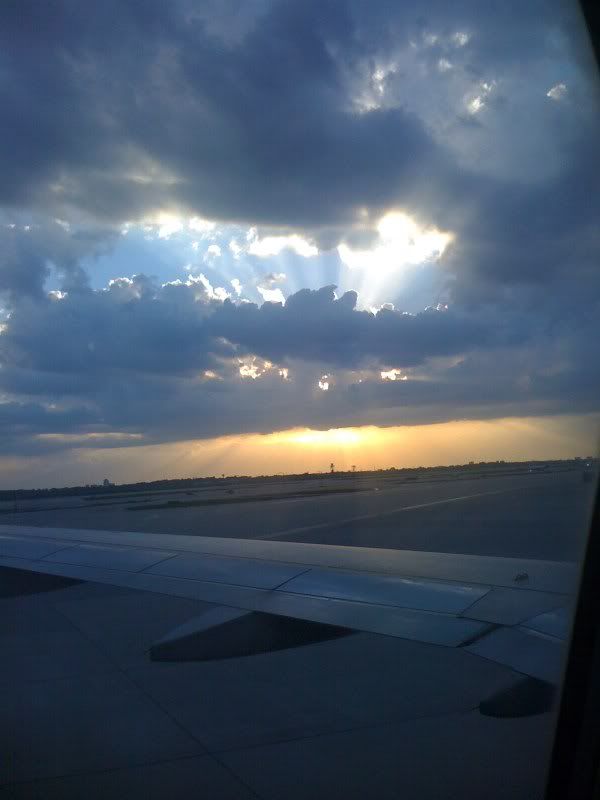 Sat on the tarmac for a few hours earlier this week. I took this pic with my trusty iPhone.