The rain fell and made Clark St. look like a movie set.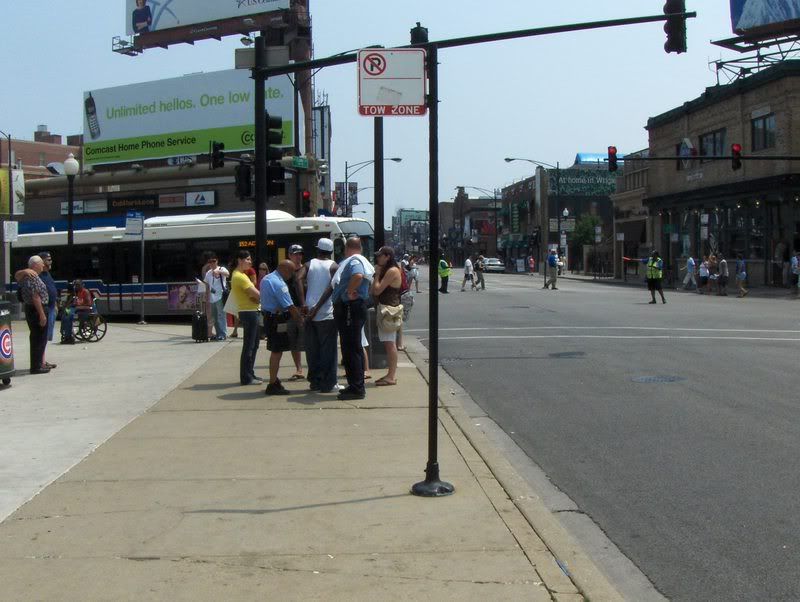 A man is arrested for harrassment in front of Wrigley during the game. The Bigger Cop actually shouted, "No! You're a punk and you're going to jail!"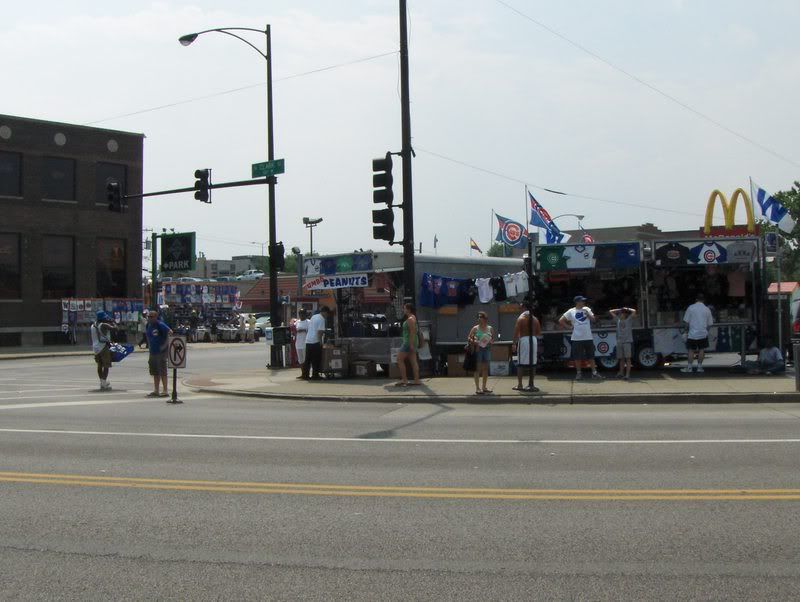 The bazaar usually opens about three hours before game time. I love mini-bats.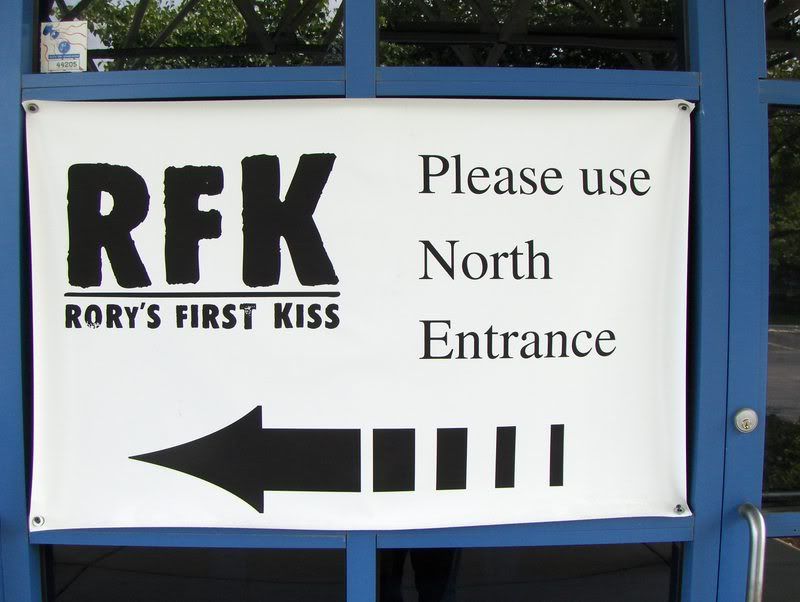 This is an actually movie being shot in Chicago right now. I can't say more, but if you type "Rory's First Kiss" into Google...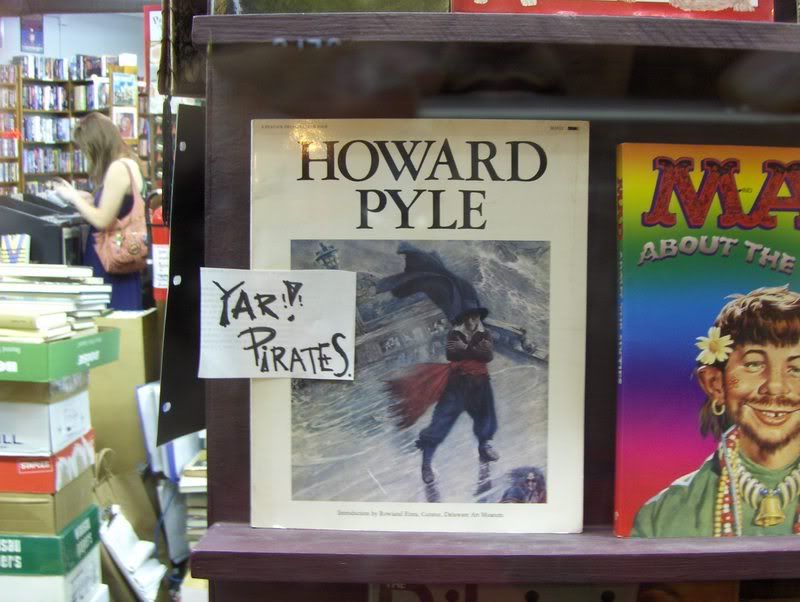 Hee Hee. I liked that card. (I hear there's a movie about Pirates coming out this summer. Haven't heard much about it.)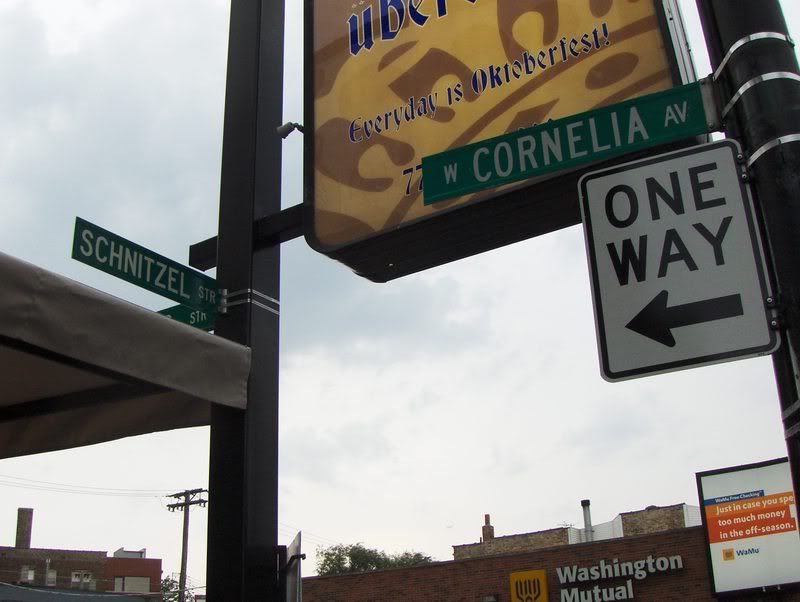 Meet me at the corner of Schnitzel and Cornelia.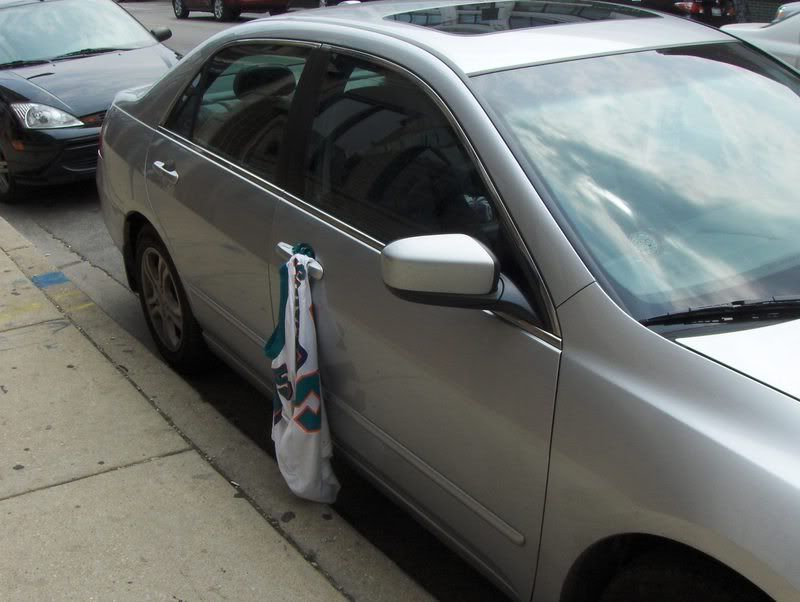 A sports jersey tied to the door handle. But why?


Fun partymix abandoned on the curb.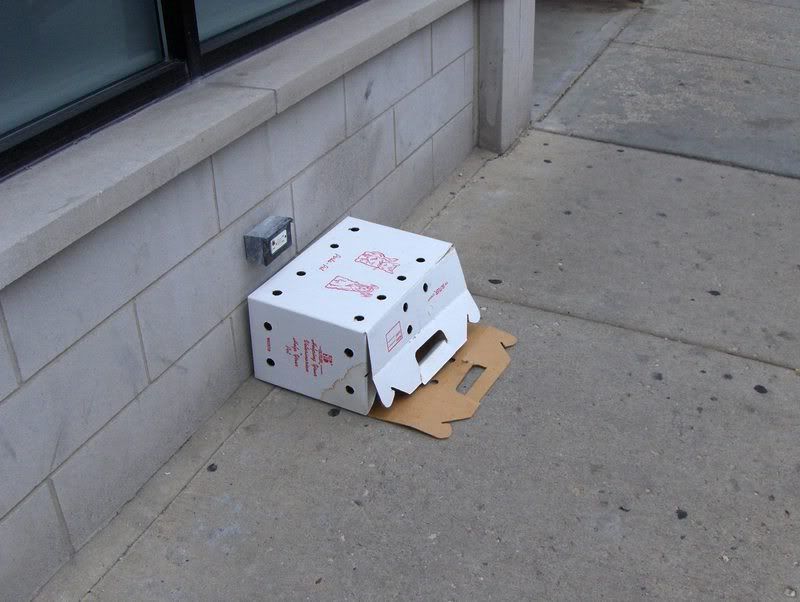 I love this abandoned pet carrier. I imagine The Fugitive remade with all cats. Dr. Richard Katbel is being pursued by a three-Legged Dog. He's the Fur-gitive.


Clark Street. Somewhere under the Rainbow.