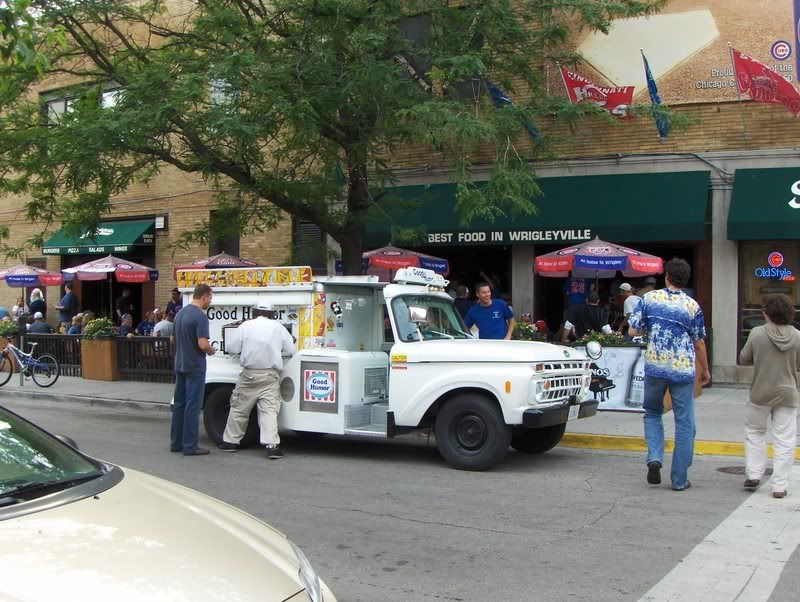 Ah, summertime on Clark Street. Old fashioned deliciousness courtesy of the Good Humor man.


Mystery Pants! (in the comics, this means that a superhero is running around somewhere. On Clark Street, I think it means something else.)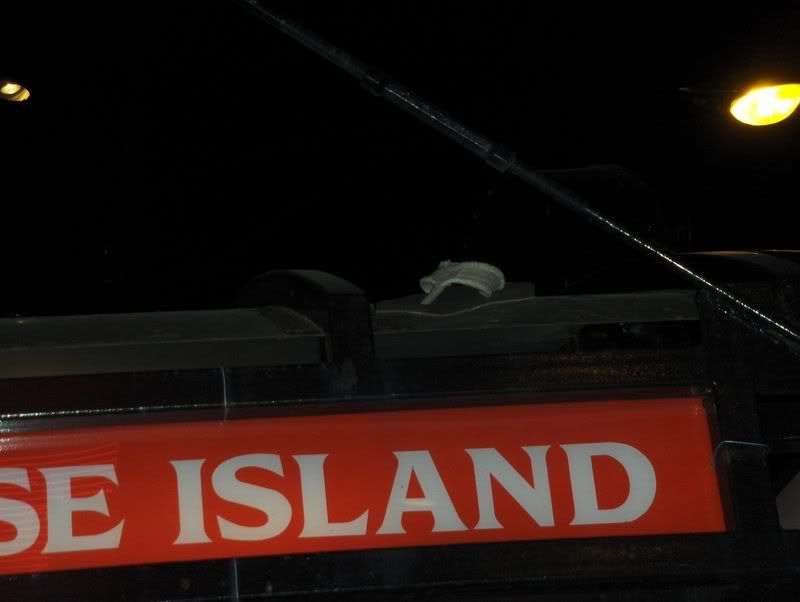 A sandal perches atop the Goose Island awning.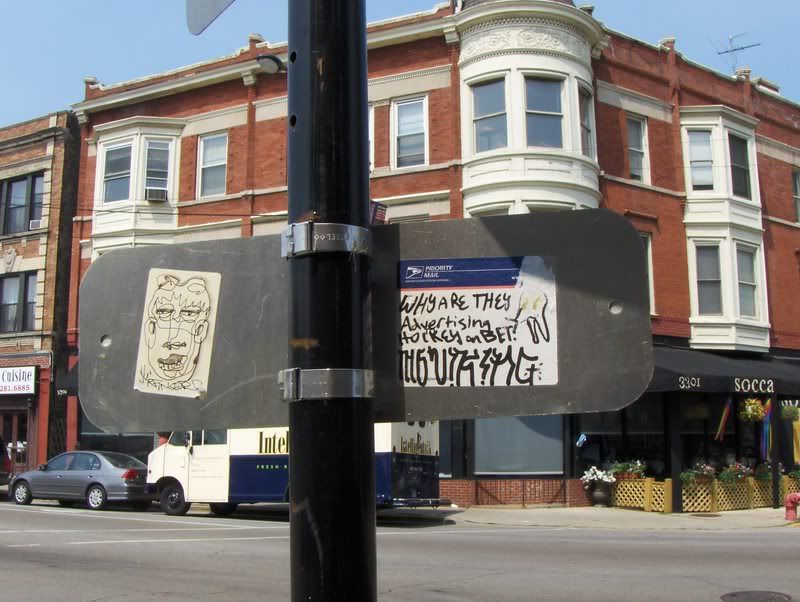 "Why are they advertising Hockey on BET?" - so apparently bad stand-ups have taken to graffiti stickering (extra points: using free post office stickers. You cheap hack.)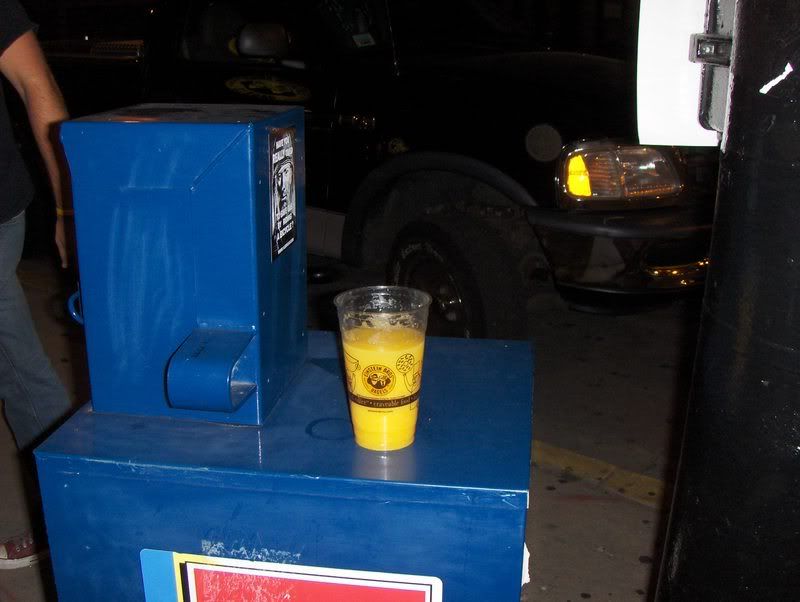 A nigh full cup of Einstein Bros. orange juice sits on top of a Hoy box. This picture was taken around midnight. Einstein Bros. has been closed for almost seven hours.



A traffic cone on top of a parking meter.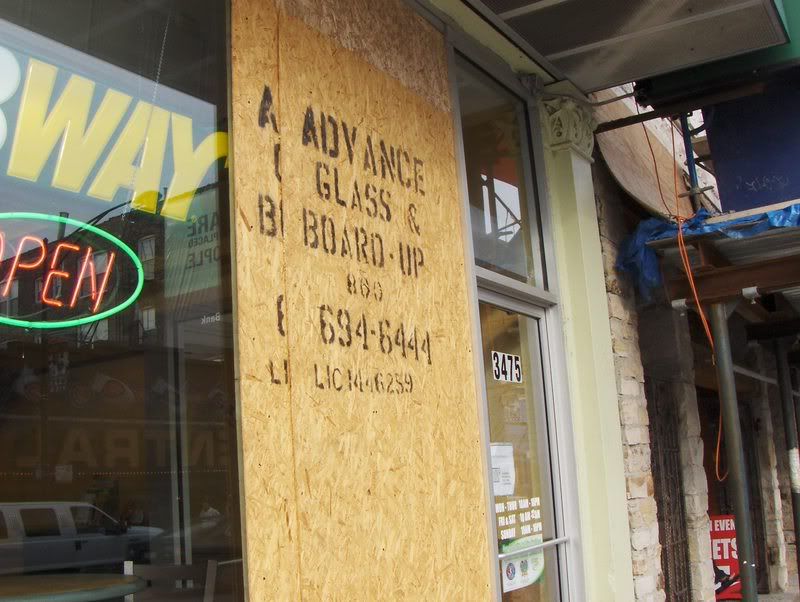 Who makes money on Clark Street besides the booze merchants? Advance Glass & Board Up, of course.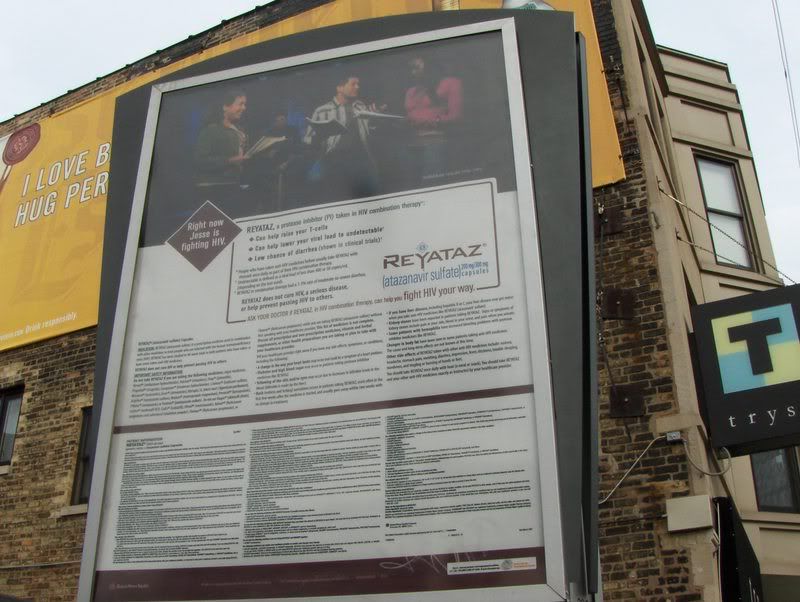 And, uh, AIDS medications.